Over the last several weeks I have been watching from afar as something has been coming together for me.
Greg from Sladecraft has been building me a custom mid/high volume MRec and he is nearly done!
We discussed various options on how to get what I needed as there is no (performance) production boat on the market that I can actually get into – the cockpit is way too narrow for my hips, and the volume is well, a tad low!.  after a few months of discussions, Greg came up with a solution that we were both happy with – and it is literally a few days away from completion.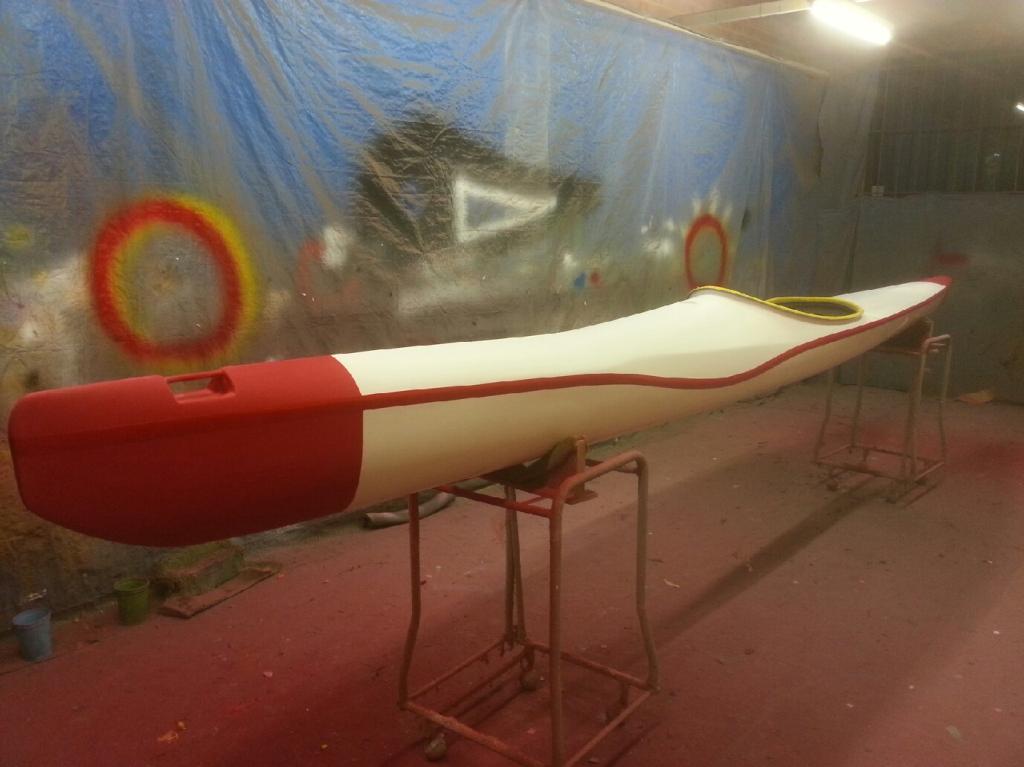 Whilst you cannot see everything in this picture, you get the idea – and this one, is most definitely a one-off, unique build!
There are actually quite a few "borrowed" aspects from some of his other boats in this one – the obvious one is the nice high rounded foredeck.  Of course there are a lot of other things that you don't see either!
This one will be hard to miss out on the water with the distinctive red tips joined along the hull/deck seam with red lines and a glossy white hull and deck.
Now, the big wait will be in the arranging of the shipping from the Central Coast to me here in Adelaide.  Then I will have a little bit of work finishing the seat, some deck rigging and other minor customization's before it hits the water.